I found it very hard to put how I feel about Nepal into words. Since coming back from the country in the beginning of August, I don't know how many times have I rewritten my draft, but still couldn't manage to convey half of my feelings. How dusty and noisy Kathmandu was (no joke, it can drive every traveller mental in less than 10 minutes). How hard it was to find a restaurant that looked remotely safe from diarrhoea, and how annoying the power-cuts were that came everyday along with your breakfast, lunch and dinner.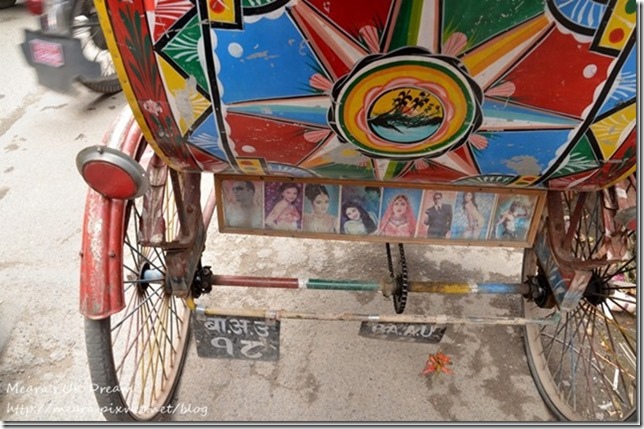 "Nepalese beauties"
However, despite all these, I remembered one after another friendly faces greeting me with a shy "Namaste", how helpful they were to me when I fell off from a bike in the mountain of Pokhara, and how much fun we had with our driver when he found a waterfall on the way back, let alone of all the stunning landscape, mountains and lakes.
My heart came alive again during the 6 days in Nepal.
Living in a city like Abu Dhabi, where there is infinite wealth from oil revenue, the concept of poverty, or conservation does not exist. BMW is normal. Even Aston Martin isn't that scarce. In this city, you got endless supply of one shopping mall after another shopping mall; one high-rise after another high-rise. As long as you have the money, you can get whatever you want.
But why I feel so empty here.
How different is the place where I am living to any other places I have been in the world? We eat hamburgers, pasta and afternoon teas. We got oversupply of food, LV, GUCCI, or Channel (the poor's version would be H&M and Zara) . But what's the culture here? What's so unique about this place? Despite from having a comfortable life, what's left? Is it inevitable that wealth in a globalised world creates homogeneous culture? Or is it simply how human beings naturally would like to live? I can't even find the purpose for why we work, why we earn money.
But Nepal is different. Nepal is still poor, so there is no McDonald's, department stores. Many people still live in houses that seem going to fall apart soon, and they probably still eat the same curries which their grandparents have taught them to make. Men wear little hats and women get this red dot on their forehead. Majority of the people still farm on the same pieces of lands they inherit from their ancestors. Their living condition is poor, but it feels authentic.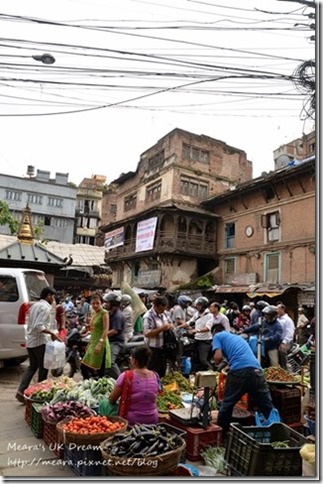 Crazy Kathmandu. Small streets packed with traffic, noise, dust, horns.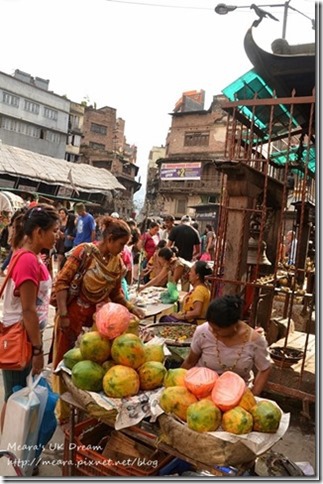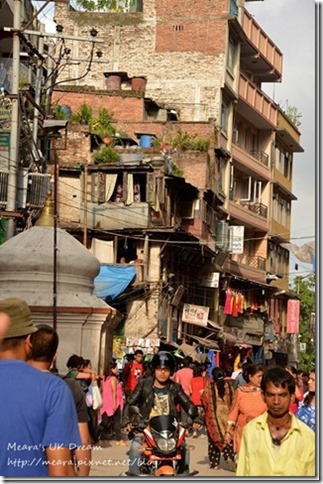 The house is seriously falling apart....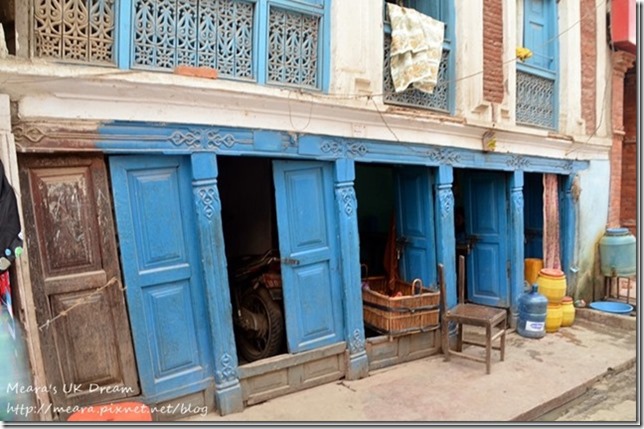 Is it even safe to live in such a house?
But I know, the reason I can say I like Nepal's authenticity so easily is because - I don't live there. I can consume their "authentic" lifestyle preserved by poverty, but I can also quit poverty whenever I am tired and return to my forever 22°C apartment anywhere in the world whenever I want. I earn more in a month than a Nepalese in a year and I don't have to worry about being woken up by non-stop horning at 5am in the morning.
I don't know how I can call myself a non-selfish traveller?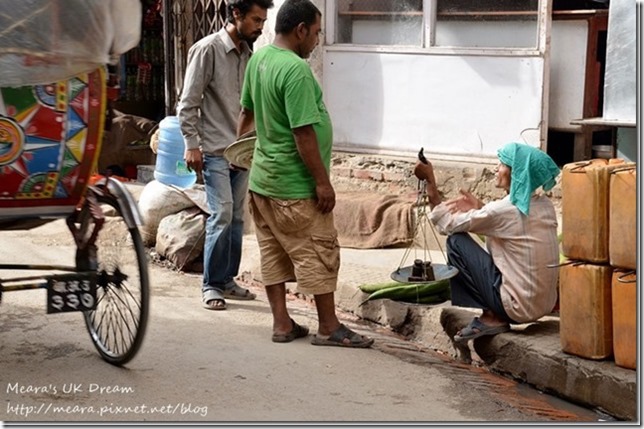 Can I live a life as such?
The smiles on Nepalese's faces disguise the history that Nepal had a domestic war only 8 years ago followed by regime change. Their friendly attitudes also made travellers happily ignore the fact that this place also has high suicide rate, and the reason is, unsurprisingly, poverty. Many parents drink pesticide to kill themselves because they can't afford to pay back the debts, leaving their kids becoming orphans or street kids.
"Very few street kids in Nepal manage to survive more than 5 years", said by the director and founder of My Home Orphanage, Mr. Ramesh. "However, under current political regime, there is no welfare available to them but from private civil society."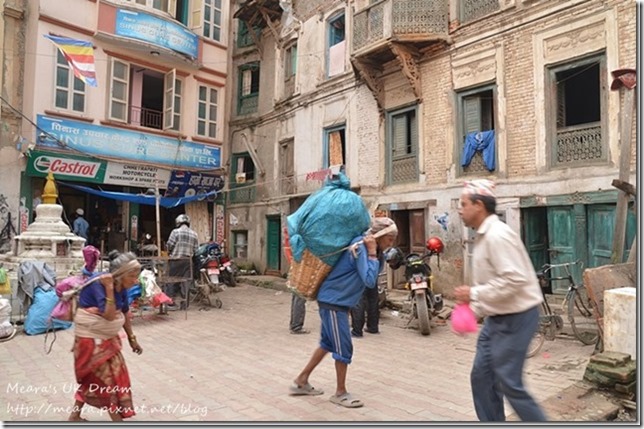 I am still very grateful that I had a chance to see this side of Nepal, which is heart breaking and can be easily distracted by all the beautiful landscape and rich local culture. I know, if I didn't stay at B&B Cocina Mitho Chha, and listened to the owner, Mr. Debendra about his objective of establishing the B&B in aim to fund his cooking school teaching teenagers from disadvantaged family to learn the skill of cooking, and took me to visit the orphanage, My Home, I would have easily missed out this side of Nepal. Like an ordinary traveller, or tourist, shall I say, thinking how can this place entertain me, instead of how normal people here live their life.
As mentioned previously, Cocina Mitho Chaa isn't just a B&B; it is a social enterprise. Its objective is to provide funding to the cooking school helping teenagers from the orphanage or poor family to learn the skill of cooking at the age of 16 or 17.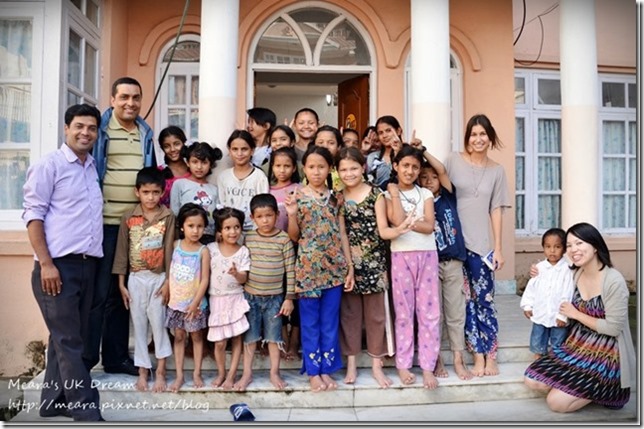 Adorable kids at My Home Orphanage
Mr. Debendra (first left); Director and Founder of My Home, Mr. Ramesh (second to the left; a volunteer from Spain (third to the right)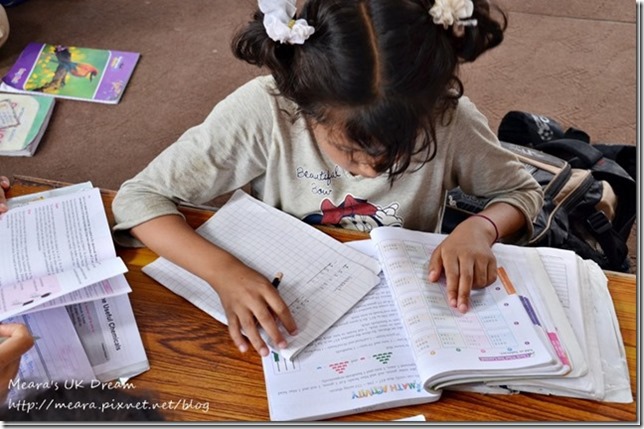 Learning English and math. Mr. Ramesh wants to provide every kid the education that suites them the most.
Why did Mr. Ramesh start the orphanage?
To him, the answer was simple. Because if he didn't do it, those kids will die
When I asked Mr. Debendra why he started the cooking school?
Because if those kids leave the orphanage without any survival skill, they will never be able to leave poverty. Will never be self-sufficient.
The orphanage sustains their lives, but the cooking school provides them with a better future.
After all, everything is about surviving.
Seeing this side of Nepal broke my heart. However thanks to people like Mr. Ramesh and Mr. Debendra, I also saw the most beautiful side of Nepal.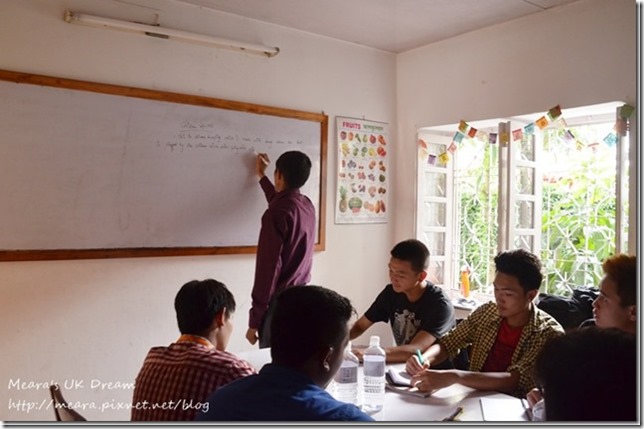 In a shabby room,
listening to teacher explaining how to make every tourist's must try - Momo.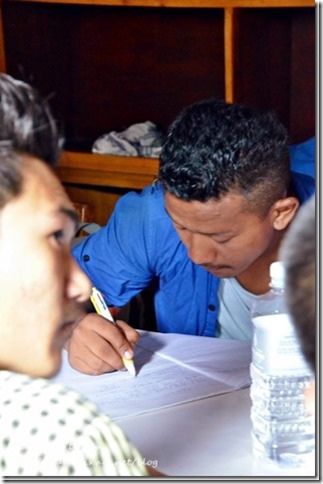 Every word being written down concerns the future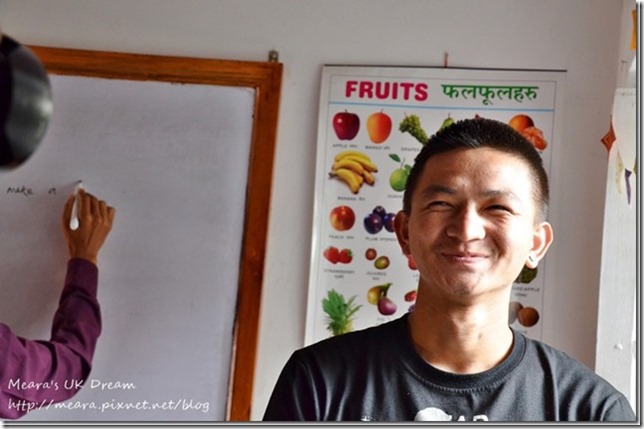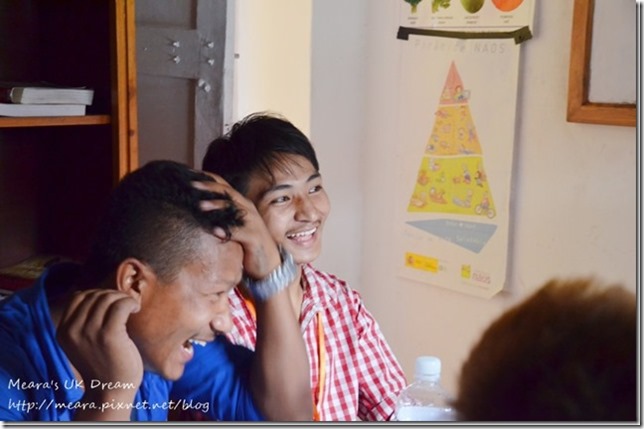 After all they are still kids about 14 to 15 years old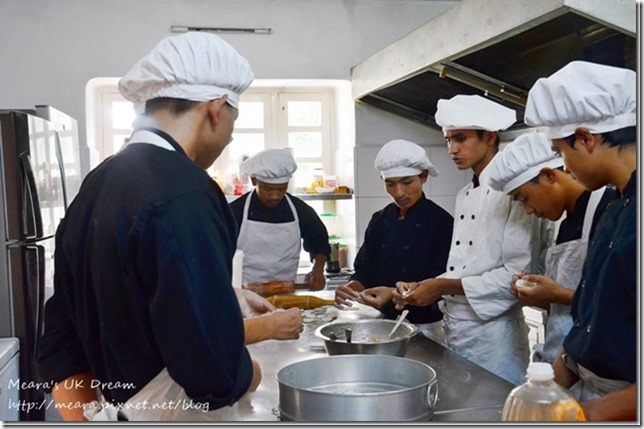 After note taking, it's time to practice the real thing with the teacher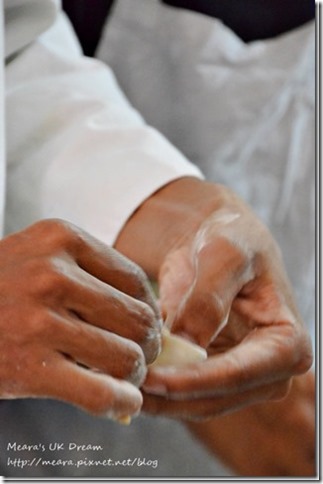 Watching teacher transforming Momo into different shapes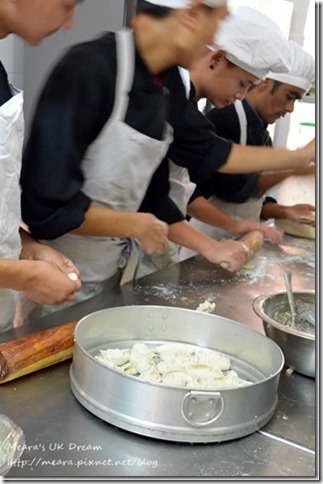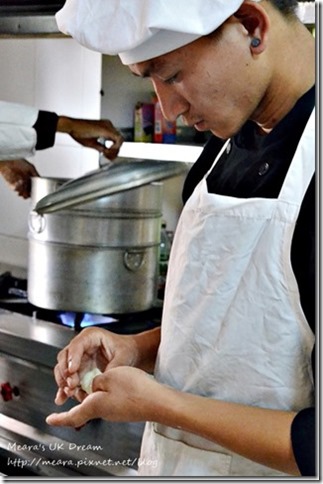 How to make it look as nice as teacher's?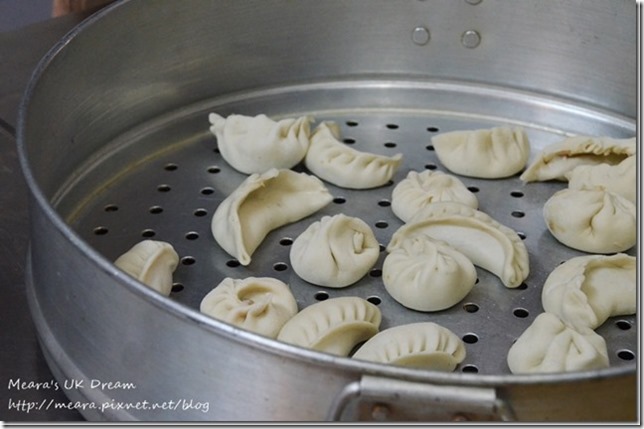 After some good time, Momos were made into all sorts of shapes...still a lot to be learned...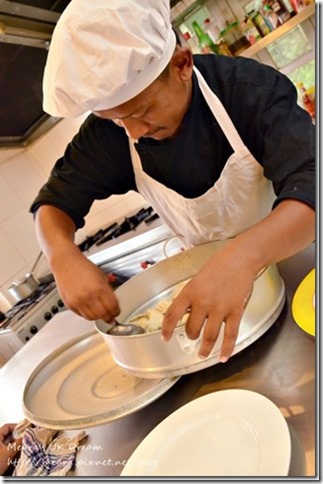 After steaming, carefully shuffle up the momos onto each plate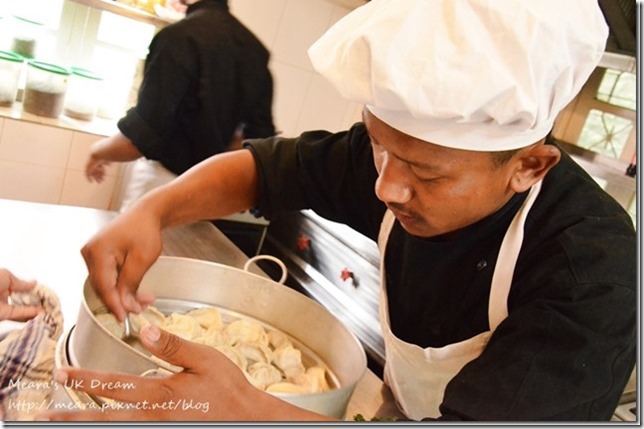 Have to be very careful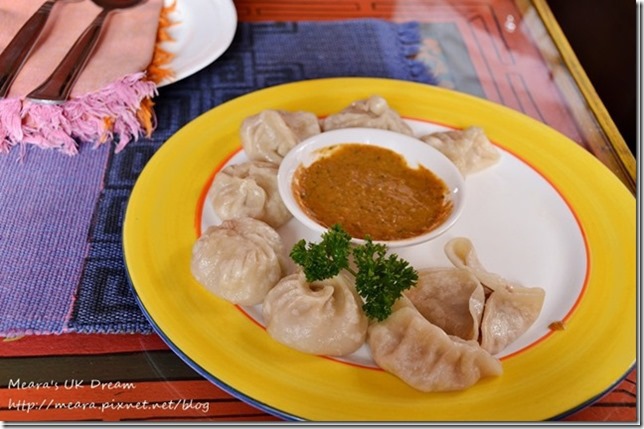 Finally this is what I got in front of me. Although the shapes remained dubious, they were really tasty, especially with their special made tomato ketchup! Light but also full of spices, very different to Chinese style dumplings.
I can't say enough how lucky I was to be able to stay at Cocina Mithos Chaa. Yes, the room was without AC, and the bathrooms had to be shared, but the B&B is tucked away in a quiet alley (by Kathmandu standard) with lively gardens, clean, friendly, providing traveller a real shelter to rest from the crazy buzzing Kathmandu. It's a place full of laughter, so many people returned to Kathmandu because of this B&B. But most importantly it showed me the real Nepal, and gave me a chance to excel from a selfish traveller to someone who can help bring hope to those kids.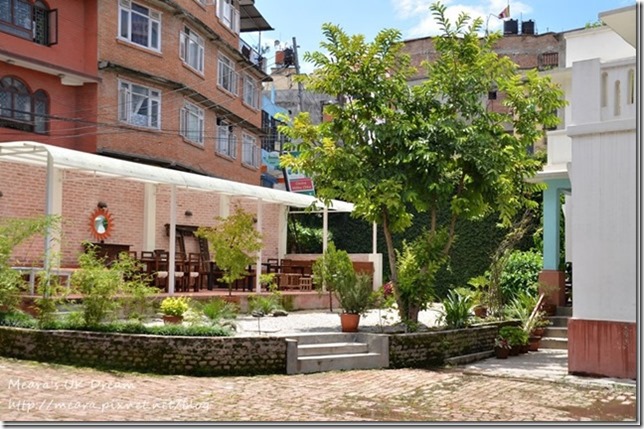 Lively B&B. Located in a safe embassy neighbourhood, Only 15 minute walk from touristic Themal, and only 10 minute walk from the old palace, but it's so much quieter here. A real gem...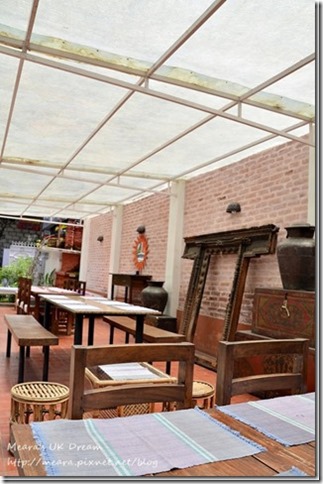 If the weather's nice, people eat out, and sing songs together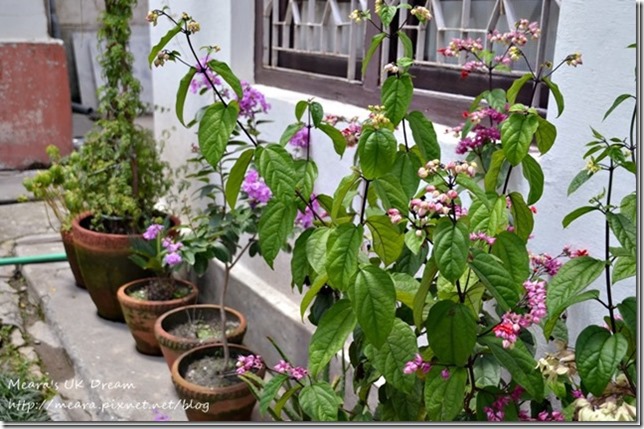 Every plant has been well taken care of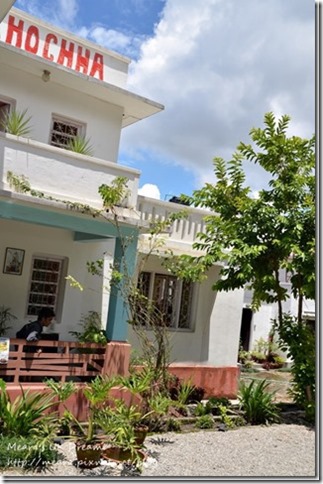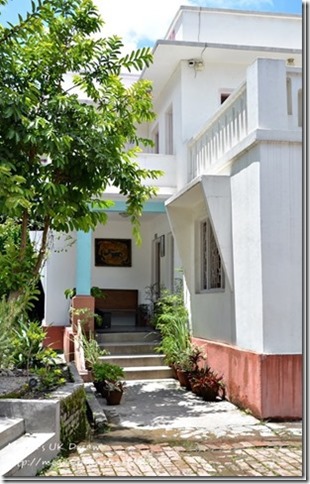 Small staircase to the cooking school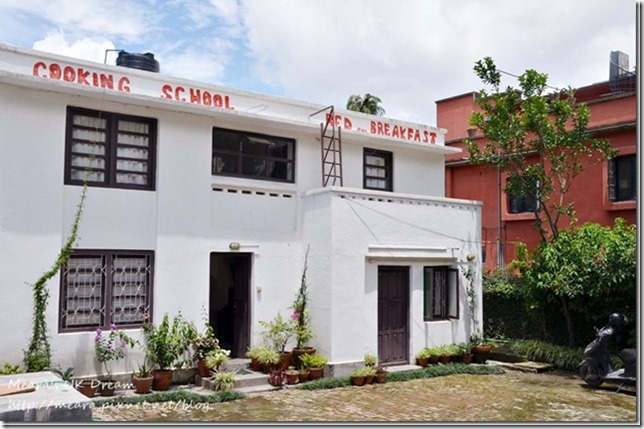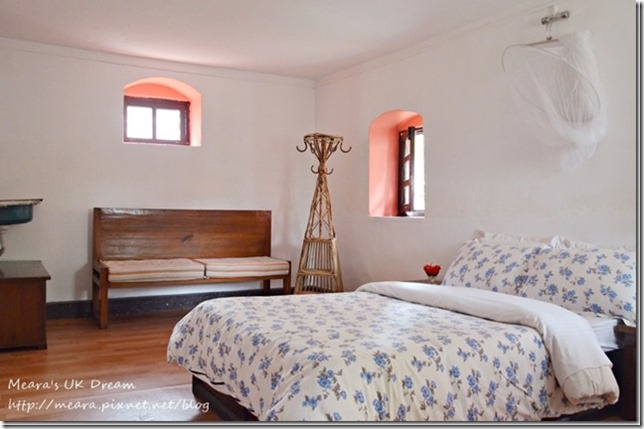 Simple but very clean and comfortable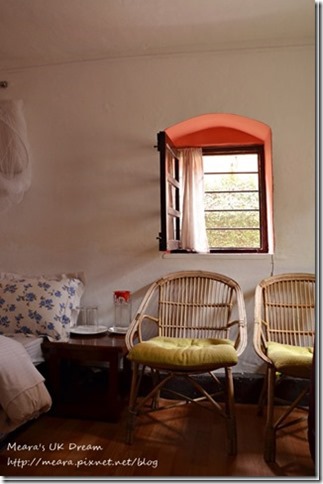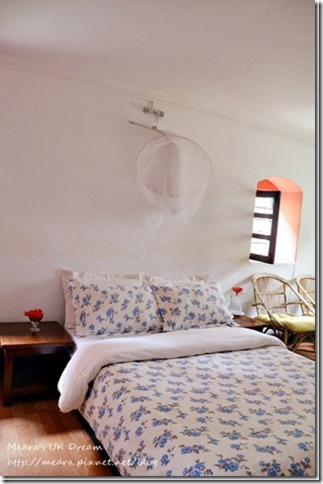 Unlike normal B&B, there is a housekeeper help tidy up the room everyday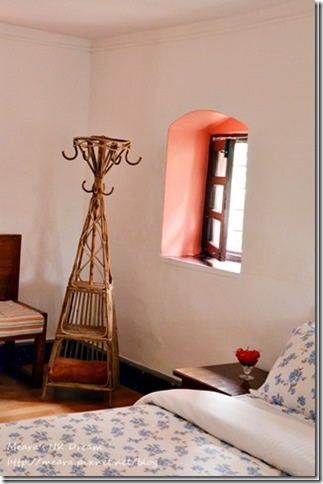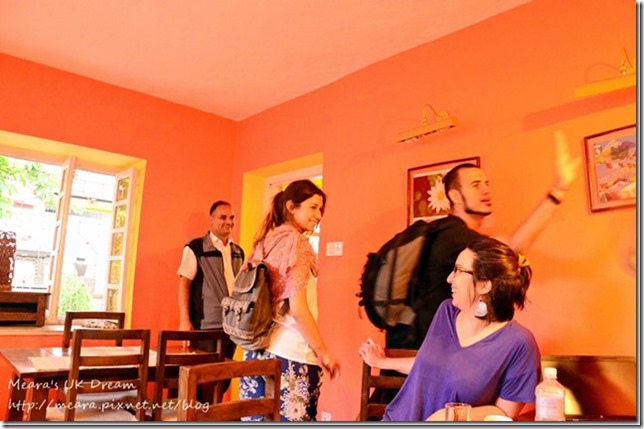 A B&B full of fun and laughter,
even the Spanish neighbours often come to chat and sing
To be honest, I was probably the most demanding traveller to deal with. I decided to go to Nepal only a night before the plane actually took off. And all I had prepared were: return flight tickets and the address to Debendra's B&B. If there were no Debendra helping me organize my itinerary to Chitwan, Pokhara and around Kathmandu, and solve all the logistics issues for me, I wouldn't have had so much fun. And he did not charge me a penny until I returned to the B&B with a big grin on my face.
【Chitwan】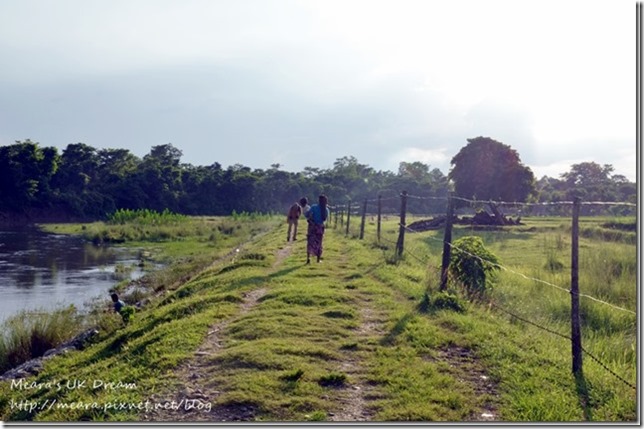 Indigenous tribe, Tharu's village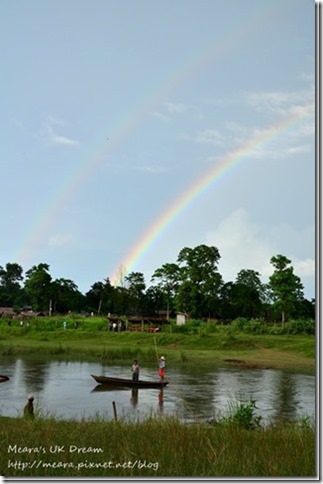 Beautiful double rainbows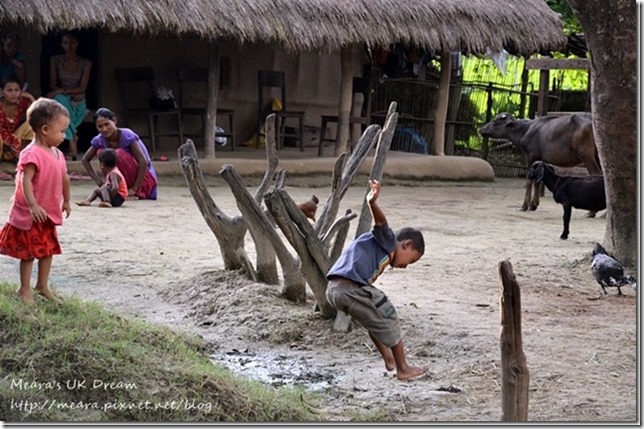 Tharu kids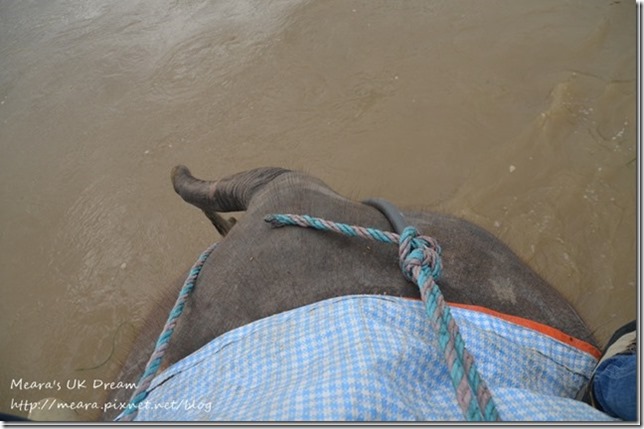 First time riding an elephant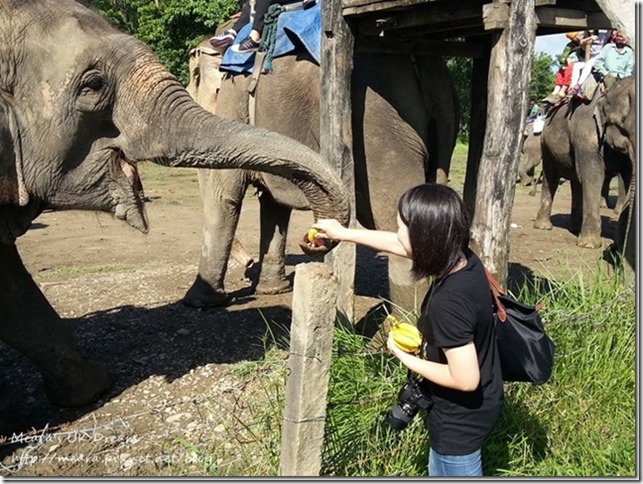 I gave the elephant a whole banana, but Chinese tourists were cleverer, they ate the banana first then offer the skins to the elephant.
【Pokhara】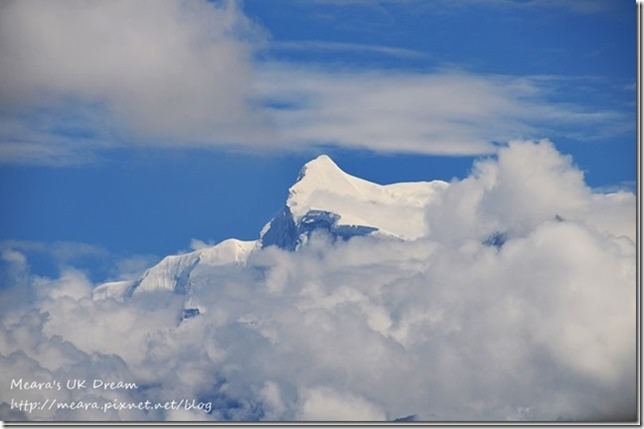 Beautiful mountains covered by thick clouds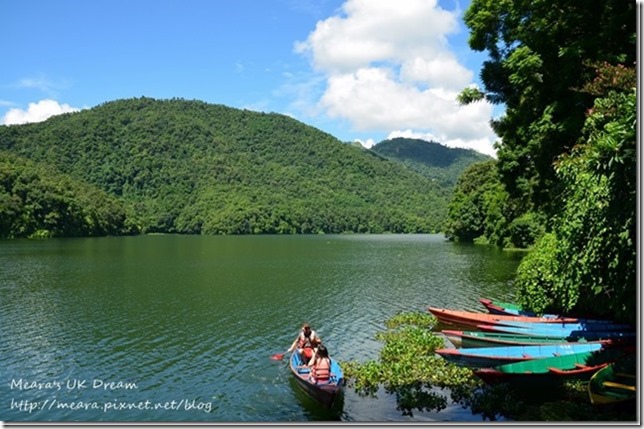 Beautiful lakes being surrounded by mountains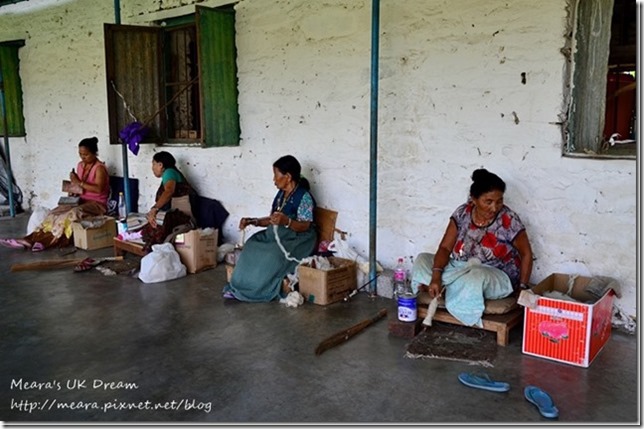 Tibetan ladies in the Tibetan settlement village (Tibetan Refugee Camp)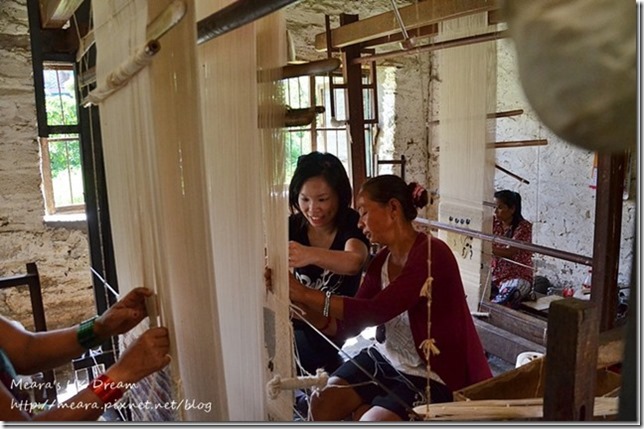 They wanted me to try as well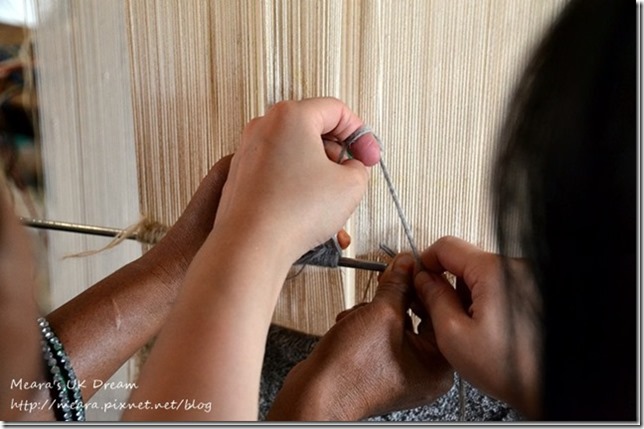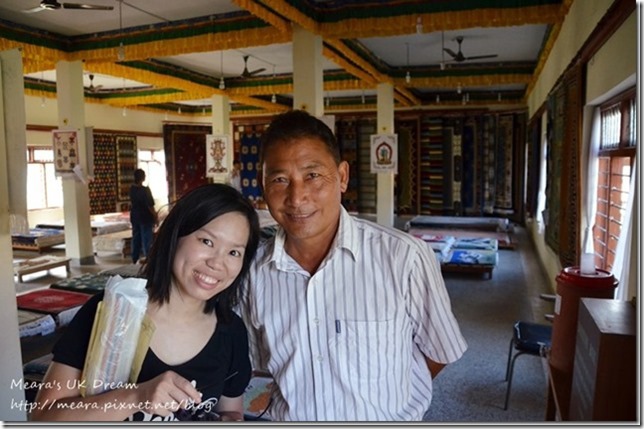 Mr. Tisha Wandu explained to me Tibetans' history of fleeing to Nepal in 1959 due to the suppression in mainland China.
【A Waterfall somewhere in the mountain】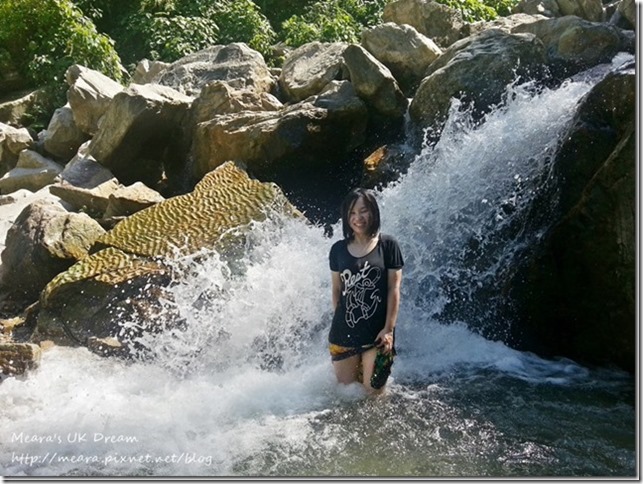 It was such a hot day.
Our drive found a waterfall somewhere and asked us to all go down to have a swim!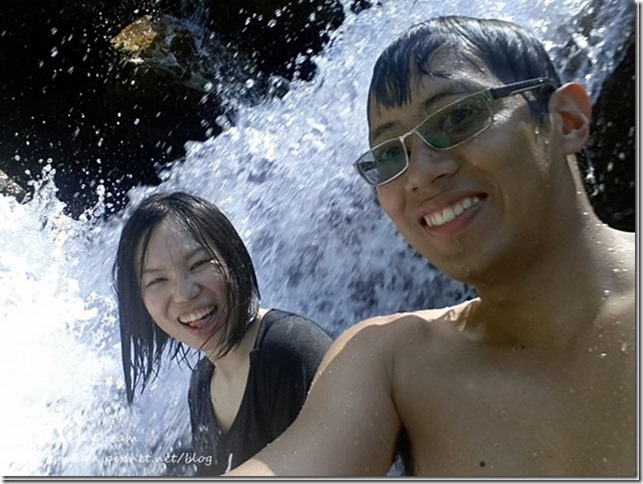 All thanks to Mr. Debendra, I saw the most beautiful parts of Nepal, the more authentic and the most friendly parts of Nepal. I felt so attached to the place even though I was already on the plane back to Abu Dhabi.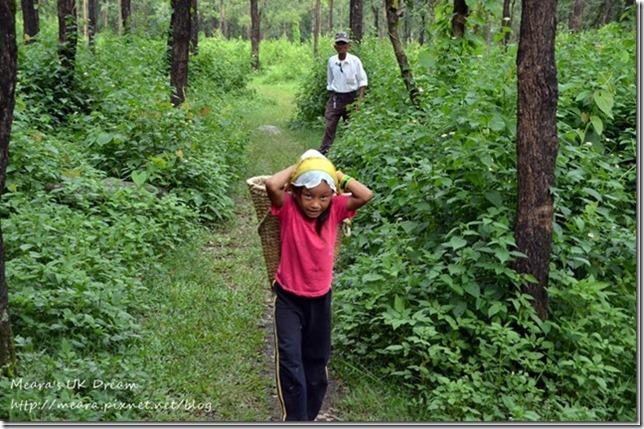 Looking back, in the past 12 years, I have lived in 5 different countries across 3 continents, what haven't I seen? However, Nepal managed to penetrate somewhere soft in my heart and became a unique place. It touched me with both happiness and sadness which I don't even know how to explain.
But only thing I know was, if I did not stay at Cocina Mitho Chaa, none of this complicated feeling would exist. Nepal would only become another place I have been, instead of a special place of my heart.
After me and my husband came back from Nepal, we have been thinking how to help Cocina Mitho Chha, so that more travelers will notice it and would help bring more hopes to Nepalese kids. Therefore I wrote this article. I really want to recommend this fantastic B&B place to everyone wanting to go to Nepal. Hopefully you can start their adventure in Nepal here, and hopefully it will make a difference to your life whilst you make a different to others.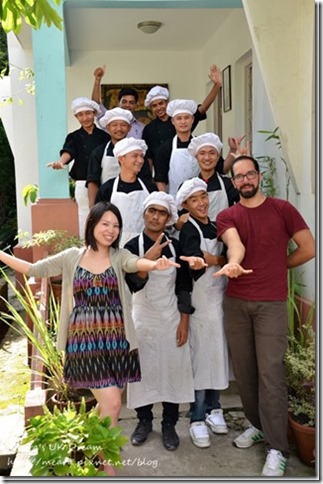 Namaste! Please come to our restaurant when you are in Nepal!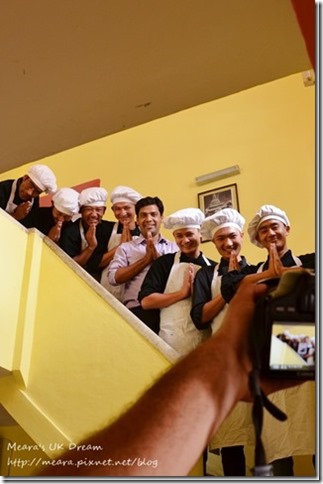 Please help continue to support our dreams!
PS:Even if you are not staying here, please do visit their restaurant (same addres as the B&B). Their Nepalese curry and momos are sooooo deliecious!
【B&B】
Price:1 room USD45~50/night
Location:Near Danish Embassy,Lazimpat, Kathmandu, Nepal
Telephone: 977 1 4428374
Review on Trip Advisor: http://www.tripadvisor.com/Hotel_Review-g293890-d3677479-Reviews-Cocina_Mitho_Chha-Kathmandu_Kathmandu_Valley_Bagmati_Zone_Central_Region.html